Tech & Produkt
·
Kontor Stockholm
UI/UX Intern
Pigello was founded in 2019, with the goal of digitalizing and revolutionizing the real estate industry. We're putting a lot of focus on automating processes, integrating with other fantastic systems, and providing a user-friendly, intuitive platform to work with.
Now we need help to make our system even better, even more user-friendly, even smarter and even more revolutionizing.
Therefore, we're looking for a passionate UI/UX intern.
We're looking for someone who is hungry to learn, who loves software development for the problem-solving, for the impact it can bring or for the artistic craftwork that it is.
If you are someone who isn't afraid of going outside your current knowledge base, and who realizes that great code isn't only a function of the technical, - and knowledge parameters, but also a function of the customer's interests and everything else that exists around the product itself, then we're probably a good match.
Some more information about our tech-stack:
Frontend – React.js (redux)
Backend – Python (Django, DRF)
What you will be doing:
UI-design for both web and app
Test and analyze based on user data
Develop new UI features and maintain existing application code
Formulate and prototype new UI concepts
What we expect from you:
Drive and passion for UI/UX design
Willingness to learn new technologies
High standards for code quality, maintainability, and performance
Take own initiatives, as this role imply freedom under responsibility
The basics:
When do we start? Fall 2022
Full time or part time? Full time internship
Where? Stockholm city
Don't hesitate to contact us if you feel like this might be a match or you'd like to know more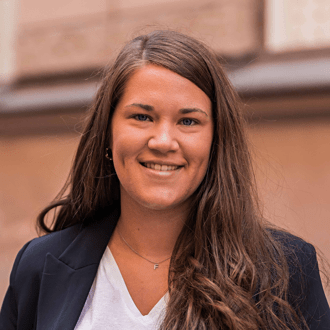 Kontakt
Frida Sjöberg
Marketing and Recruitment Coordinator – Organisation & Marknad
Var del av en tillväxtresa

Pigello står inför en skarp tillväxtresa, bli en del av teamet och hjälp oss utveckla framtidens fastighetssystem!

Bli en del av ett ungt, drivet team

Vi är ett team med stort driv som värderar varje individ samtidigt som vi vet att tillsammans är vi starkare.

Utvecklas med oss

Vi utvecklas tillsammans, både som bolag och individer. Tillsammans möter vi utmaningar och svårigheter, och tillsammans firar vi vinster!
Arbetsplats & kultur
På Pigello kombinerar vi hårt jobb med roliga aktiviteter och gott umgänge. Ett glatt team är ett starkt team!
För att trivas tillsammans ser vi till att arrangera både AW, kick-offer, resor och andra team-building aktiviteter för att stärka samhörigheten.
Om Pigello
Pigello är ett öppet fastighetssystem med mål att effektivisera och underlätta förvaltningen.
Pigello är byggt för fastighetsbolag med en vision om att äga, kontrollera och hantera alla fastighetsrelaterade processer och dess data med ett lätthanterligt gränssnitt. Med Pigello kan fastighetsägare, förvaltare eller fastighetsskötare hantera allt från hyresavisering och teknisk förvaltning till uthyrning.
Plattformen är byggd på den senaste teknologin och erbjuder därför öppna API:er som säkerställer att kunden alltid äger sin data och kan välja vilka system som ska kombineras och integreras. Samtliga moduler i Pigello tillhandahålls som molntjänster vilket ger användaren möjlighet att sköta samtliga processer från vilken plats som helst.
Tech & Produkt
·
Kontor Stockholm
UI/UX Intern
Loading application form
Jobbar du redan på Pigello?
Hjälp till i rekryteringen och hitta din framtida kollega.